Oh, Sock Fashion! 

Such a marvelous industry, packed with breathtaking revolutionary concepts that keep captivating us! 

Oh, Sock Fashion! 

Speak to us, which trend should we follow next? 

What can we wear today?

Can you give us a hint on what 2020 has in store for us?

Sock fashion 2020 is forthcoming and it's time to plan your next socks fashion line. You're wondering which sock fashion trend is up next and which direction to follow. It's definitely a vital question, but you can give us the chance to offer you answers that will give you A FULL-SCALE perspective about 2020 fashion trends from inside out!
WHAT WE WILL COVER REGARDING 2020 SOCK FASHION TRENDS:
Style VS Fashion: Understand the differences!
Major concepts powerfully presented by 2020 fashion trends.
A transition from fashion trends to socks trends: by Moody Socks Factory Fashion Experts
Insights to consider when planning for your 2020 Socks fashion line.
LET'S DIG!
What are the differences between "Style" and "Fashion"?
Because, you know, first things first. 
"Style is a way to say who you are without having to speak."
—Rachel Zoe
| | |
| --- | --- |
| Fashion | Style |
| It is a trend. | It is a personal adoption of fashion. |
| It is generic. | It is individualistic. |
| It is temporary. | It is permanent and timeless. |
| Fashion doesn't depend on Style. | Style depends on Fashion. |
| It is the relationship to the external. | It is the relationship to the internal. |
It's clear now that as a clothes business owner, you should set your eyes on fashion trends and pave the path to consumers to just be themselves by adapting a certain style, all through purchasing your products.
Since we've done with that, let's present to you the secrets of the fashion stage in 2020 and offer Moody Socks Factory insights on how to be on the right fashionable track with your socks business! 
Major concepts powerfully presented by 2020 fashion trends: It's all CONNECTED!
The few minutes you are about to take to dig deeper into the upcoming fashion trends are enough to prove that fashion trends and socks trends are intertwined; it's all connected! These major concepts you may be thinking of right now, and which the whole world is driving towards, are powerfully PRESENTED in fashion trends in 2020. 
Like what?
1- Back to nature:
People are running away from the manufactured "life" by connecting to nature again, and fashion is no exception! It's no longer only a trend of using "vegan fabrics" like organic cotton or the linen concept; The footwear industry is expected to drive global demand for synthetic leather to annual growth rate of 7%, reaching $45 billion in 2025. According to Grand View Research, in 2018, global sales of traditional leather were estimated at $95.4 billion. (2)
The H&M Foundation and the Hong Kong Research Institute of Textiles and Apparel(3) recently announced what they described as a breakthrough in separating polyester and cotton in blended fabrics, which has been a major stumbling block in textile recycling. The new method allows them to capture the polyester fibers with no loss of quality.
Not just fabrics are influenced by these concepts; fashion color trends in 2020 are also affected. Fashion United, the
international fashion industry network(4) stated 4 trends:
Trend 1: Calming neutrals. (Off-white, cream and ecru.)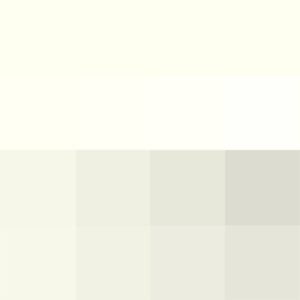 Trend 2: Save the waves. (Muted shades of aqua, turquoise, and blue.)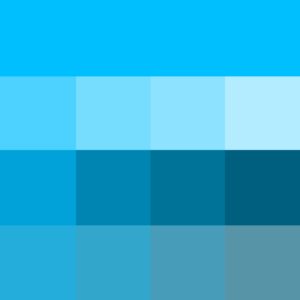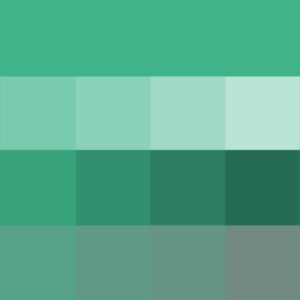 Trend 4: Feel the sunset. (Red, orange, and fuchsia.)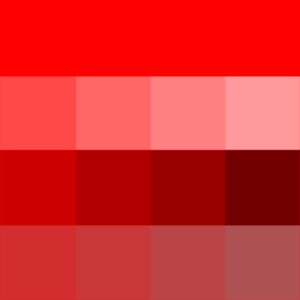 Your socks should feed this need by combining natural and vegan fabrics along with using colors that connect whoever wears them with mother nature, AGAIN!
2- Sustainability:
A survey conducted by Kantar (5) found that 55% of shoppers agree that retailers should be taking responsibility, not only through adopting more sustainable behaviors, but also actions that that make a long-term environmental impact. In fact, even out of the respondents who said that the fashion industry doesn't have a big impact, 80% of them still feel that it is important for brands to be making their products more sustainable.
The fact is, YES, the fashion industry should take some responsibility on its shoulders because based on the BBC website (6), fashion is responsible for 20% of the world's wastewater, and 10% of carbon emissions. Also, increasingly made of polyester, our clothes are putting dangerous amounts of microfibers in the oceans (7), and too often they end up in landfills after little to no wear.
Unfortunately and regarding Mistra's future fashion field report on a consumer survey(8), when the consumers reported of which material their acquired clothing was typically made of, Unsurprisingly, new conventional material was by far the most frequently acquired across the four countries.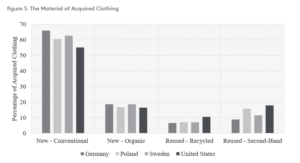 Based on these facts, building your socks production strategy in 2020 should NEVER neglect the importance of sustainability regardless of how many changes will need to be conducted. It will impact your brand image, conversion rates, and the satisfaction you seek out of your loyal customers, and WAIT, don't forget the most important privilege, you would make a difference in saving the planet! Amazing, don't you think?
3- Technology and Innovation:
It never ceases to amaze us how technology is changing even in the fashion game. Want to know about some new technologies?
Here we GO:
The climate dress by Diffus

(9)

, a system that monitors nearby air pollution levels and provides feedback in the form of the LED light.

An industrial designer named Soledad Martin

(10)

is working on a prototype to place kinetic energy harnesses in common shoes, allowing the wearer to charge a cell phone battery while they walk or run. 

The solar-powered handbag

(11)

by Diffus continues the accessory approach to solar power.

Smart fitting technologies like Virtusize

(12)

enable online shoppers to buy the right size, by either measuring the clothes in their closets, or by comparing specific brands and styles to your own.

The Nadi X yoga pants from Wareable X

(13)

have accelerometers and vibrating motors woven into the fabric around the hips, knees, and ankles that gently vibrate to give you instructions on how to move.

Samsung patented a 'wearable electronic device and operating method'

(14)

. The idea involves an energy harvester built into the back of a smart shirt that uses movement to make electricity, as well as a processor unit on the front.
The list could go on FOREVER! What matters is that you would be actively aware of how technology could push your socks business way further than you could ever imagine!
4- Materialism: 
Borrowing from Kate Fletcher's book, Craft of Use (15), materialism could be defined as:
"a switch from an idea of a consumer society where materials matter little, to a truly material society, where materials—and the world they rely on—are cherished."
Do you remember the Millennials, Generation Y? Great! 
Based on Millennials: Fueling the Experience Economy report (16); more than three-quarters of them (78 percent) prefer to spend their money on experiences instead of material things, and 72 percent are increasing the proportion of spending they dedicate to the former.
How could this be a trend to consider following? It explains how there's a tendency to prioritize things based on the gap between needs and wants. It would be very beneficial to add this concept to your pricing and marketing strategy, to be able to speak in your potential customers' language. 
Our authentic link from fashion trends to socks:
Do you think it's tricky to check all these wild and aesthetic fashion trends and apply them to your socks business in 2020? IT IS! That's why Moody Socks Factory's fashion experts decided to make that link between both, and as always, make it a piece of cake.

Linear lines like stripes:
Based on Insider insights (17), It will probably be everywhere, so why shouldn't it be in your socks as well? YES, it was already there before 2020, but you should keep producing more frequently.
Puffy Sleeves: 
Puffy sleeves are so trendy in 2020; used by some designers — like Sachin & Babi (18), Zimmermann and Mara Hoffman, but how could it be trendy when it comes to socks? Imagine with us a beautiful pair of socks, stretching on the feet, and it's super puffy at the end? It will drop, NO! Here's a trick you could apply, consider adding a sort of silk or wool strip that adds a very feminine or masculine touch on the socks. 
Two-tone dress/blazer:
Whether it's a combination of pattern and solid color, or two different solid colors, it's super fashionable in 2020 to bring out your colorful imagination! Even in winter, the Givenchy's outstanding two-tone wool blazer (19) proves you could follow this trend the whole year. 
Then how unique would a two-tone sock be? VERY, don't you think?
Floras again, but bigger:
It's one of these lasting fashionable trends in 2020. However, not just that, it's also getting bolder and greater; Badgley Mischka's Spring Collection (20) is a great example.
If you were already making those kinds of socks, keep going! If not yet, it's the time to start adding floral socks to your collection.
1970s will be present: 
Samantha Brown, a New York-based celebrity stylist, said to Insider (17) that prints and patterns from the 1970s are coming back!
Such a great-adoption-opportunity to your socks collection. A glamour 70s' patterned pair of socks shine bright like a diamond! 
Close enough to socks:
Let's get super close from to drawing an image on how your socks MUST be in 2020! 
Where are we heading? To check the footwear fashion trends, super close to socks, right?!
The fashion-sneaker phenomenon:
In January 2014 the late Karl Lagerfeld held a Chanel Haute. The surprise was that each model's outfit was completed with some bespoke sneakers, each pair costing an estimated 3,000 Euros and taking 30 hours to make.
According to the fashion-search platform Lyst, trainers represented four out of the top 10 of the most searched fashion items of Q4 of 2018. (21) Definitely, sports brands like Nike and Adidas saw the fashion possibilities of trainers before anyone else! 
There are different types of shoes that will work with these sneakers, so SHOW OFF your creativity through your upcoming socks collection! 
The end of heels? 
BBC's article asked this important question (22), are we witnessing an end to the common use of heels when it comes to fashion? 
NOT YET, but it's different now!
Although the relationship between gender and heels has been driving some women away from wearing heels as it's thought to be "a patriarchal tool designed to slow a woman down" there are still some industries where heels remain part of an office dress code for women. 
Also, heels remain the standard dress code for women on the red carpet. The Cannes Film Festival faced a backlash in 2015 after it emerged that women had been turned away from red-carpet film screenings for flouting the heels-only rule and wearing gem-encrusted flat shoes. 
Heeled shoes for men have taken over both the runways and red carpets in recent years, and this gives a clue to how society's relationship with heels might be changing once again. Labels such as Gucci, Calvin Klein, Saint Laurent, and Balenciaga have been showing heeled boots and shoes in their collections, often adding glitter or bold prints on to styles.
Beth Goldstein, fashion footwear and accessories analyst at The NPD Group, said to BBC that the acceptance of trainers in a formal context is indicative of a long-term lifestyle shift for women. "I don't believe it is a fad, it has been too long for that – consumers are prioritizing comfort for their busy lifestyles, and athletic as fashion continues to evolve. The growth trajectory will naturally slow, but sneakers will remain the driving force in the market."
So maybe heels will be there in 2020 but it won't be quite the same as we used to consider; a vital fashionable element in every runway show and collection! 
If now "lower heels" are more fashionable, it doesn't matter when it comes to socks! Lace or no show socks are still needed!
Here's a quick snap about "what is expected" in 2020 when it comes to footwear styles: 
Platform Heels:

red Blocky Heel:

Rain Boots:


The New Rubber Sole:

Victorian Lace-Ups:

What's common among all these different styles? EXACTLY, socks are there, they are needed for every piece! Congratulations in advance, your business will rock in 2020!
Insights to consider when planning for your 2020 Socks fashion line
You can put all your worries aside, and trust Moody Socks Factory's advice! 
Let's sum up how you could follow 2020 fashion trends through your socks business:
1_ Colors: 
The more your colors are closer to warm nature, the better, especially through winter. It would also be preferable to it to the extremes with lively colors when it's Springtime.
2_ Patterns:
It's super trendy in 2020, so get used to this! 
3_ Fabrics:
Vegan fabrics or eco-friendly ones, it's your call! However, keep the sustainability concept in your mind.
4_ Technology: 
It doesn't matter if you're able to accomplish a certain innovation or not. What matters is that you transmit a sense of prioritizing technology in the eyes of your customers.
5_ Pricing:
Materialism doesn't require consistently offering your socks for sale. It focuses on adjusting your pricing strategy accordingly to what your target customers are looking for.
Finally, always remember that there are no limits! Don't erase your brand personality just to keep track of fashion trends. Because
"Fashions fade, style is eternal." —Yves Saint Laurent