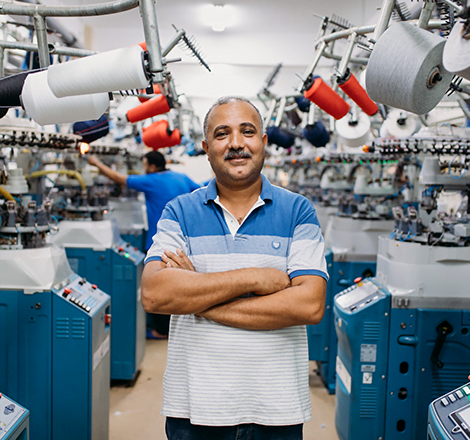 Since 1982, Until Eternity
Moody Socks Factory is an accredited wholesale and private label socks manufacturer in Egypt with +38 years of experience in delivering the finest quality of socks with the fastest production periods and the most competitive prices in the market."
For us to provide the crème de la crème products your brand deserves, we have been merging the valuable expertise of our veteran chairman and ultramodern managing director and bringing their business practices into reality through out state-of-the-art Italian socks manufacturing machines managed by a team of movers and shakers who give their all for the pursuit of perfection of the outcome!
Moody Socks Factory Maneuvers Into Whichever Scenario You Would Love To Commit To!
We know you love options, and so do we!
We provide you with a private label service option and the option of using Moody Socks Factory brand label. As for the designs, you can supply us with your own designs or you can count on our resourceful designers.
And did we mention that we export? Yes, sir that's an option too! You can order our authentic Egyptian socks remotely, as we can reach every corner of the globe.
Socks manufacturing is not a job for us, it's more of a love affair! We are crazy about it, and we can't stop talking socks in here!